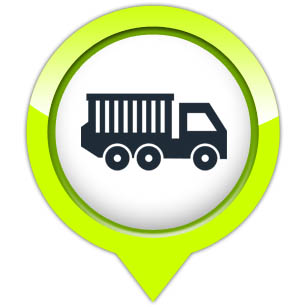 Truck with 33-pallet trailer with a load capacity of 24 tons
Tautliner standard
Loading behind, side or from top
Lenght: up to 13,60m
Width: up to 2,48m
Height: up to 3,00m
Our main offer is domestic and international transport. Our headquarter is located in Nowogard, West Pomeranian voivodeship. We offer modern and high-quality fleet suitable for transport of various goods. Security of transport orders is ensured by the best and experienced drivers.
Modern means of transport at our disposal ensure collision-free transport of full-truck loads, general cargo and partial loads. We cooperate with clients in all fields regardless of the size of the company, i. a. automotive, industry and food. The fleet includes the most modern and reliable cars with EURO 6 certificates. The company offers a wide assortment of tautliner trucks adjusted to practically every product. We approach professionally to accepted transport orders, we realize orders quickly and safely.
Transport covers whole Europe. We invite you to cooperation.